The "Supertutor" tag denotes a tutor who meets two criteria:
a) 4.9+ rating
b) 700+ ratings from Cambly students

The Supertutor tag is shown on your profile to students!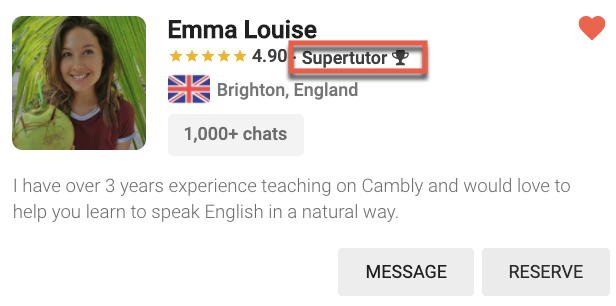 Becoming a "Supertutor" may help attract more students to reserve a class with you! For more tips on ways to become a successful tutor, click here.